(This post may contain affiliate links. Read the full disclosure policy here.)
Finding the right skincare products is always a struggle, especially if you've got oily, acne-prone skin. The last thing you'd want is to trigger an acne flare-up! Reading and analyzing product labels for ingredients that may clog your pores becomes part of your routine. But does Estée Lauder clog pores?
Unlike most skincare brands, Estée Lauder claims not to clog pores. The brand boasts a plethora of makeup and skincare products with oil-free formulas. Since Estée Lauder's products are non-comedogenic, they are unlikely to cause breakouts. In fact, most of their product formulas are okay for acne-prone skin. 
In this in-depth guide, we will cover everything related to Estée Lauder, from the brand's history to my experience with the brand. So let's get started! 
Who Was Estée Lauder?
Estée Lauder is the woman behind Estée Lauder Companies, a brand launched nine decades ago. The brand is renowned for its top-quality fragrance, skincare, makeup, and hair care products. 
The American businesswoman was the first to launch personal skincare products and set the standard practices in the beauty world such as beauty contracts and designer licensing deals. 
She launched her company in 1946 with her husband. They began with six products including a makeup base, skin treatments, and a rouge. By the 1960s, Lauder expanded her business internationally. 
In 2004, Lauder passed away but is still recognized as a titan in the beauty field, a woman who formed the foundations of the beauty industry. 
What does Estee Lauder do? Is It a good skincare brand?
Estée Lauder is a popular American cosmetics company based in New York City. The company is subdivided into a series of other brands that are sold across borders through retail and digital channels. 
Estée Lauder Companies brands include Bobbi Brown, MAC Cosmetics, Tom Ford Beauty, and many others. 
It is a luxury brand in the beauty industry. It boasts high-quality makeup formulas, tailored for every skin type, from dry sensitive skin, to oily, acne-prone skin types. 
The best part is that the brand uses non-animal testing methods, thus it becomes a cruelty-free supreme beauty brand that has won the hearts of buyers across the globe. 
What are Clogged Pores? Possible Signs of Clogged pores 
You get clogged pores when dead skin cells, sebum (oil produced by sebaceous glands), and dirt accumulate in your skin instead of being discharged. Sweat and oil are released through the pores found on the skin's surface.   
Clogged pores are common in people who have oily skin and can occur on any part of the body, commonly on the face, scalp, chest, and neck. 
Adolescents and young adults often suffer from clogged pores and acne. This is because of hormonal imbalances during puberty. However, congested pores can affect people of all ages and gender. In some cases, oily skin is inherited from parents. 
Signs you may have clogged pores: 
Dull skin
Whiteheads
Blackheads
Pimples
Cysts
Skin feels greasy all the time
The skin surface appears shiny
Enlarged pores
Expert Advice: If you have oily skin, exfoliate 2 to 3 times a week to decongest your pores. You can find a range of skincare products for oily skin and clogged pores at Estée Lauder.
Does Estée Lauder Clog Pores? Let's Know in Details 
Estée Lauder claims to be a non-comedogenic brand that does not clog pores. In other sense, it is renowned as a non-acnegenic skin care product manufacturing brand which produces products free from causing acne or clogging pores. 
The brand's products boast oil-free formulas that are safe for oily skin and acne-prone skin. 
If you have enlarged pores, using makeup products such as foundations and concealers is likely to congest your pores and lead to breakouts. 
Luckily, Estée Lauder's makeup products are not oil-based and are non-comedogenic which means they won't block your pores. 
Tip: If you're skeptical about Estée Lauder's makeup products, I'd suggest Estee Lauder Idealist Pore Minimizing Skin Refinisher, the solution for enlarged pores. It improves skin texture and softens the skin.
Does Estee Lauder Night Repair clog pores?
No, Estée Lauder Night Repair does not clog pores. The product is formulated with non-comedogenic ingredients. 
Since it's not an oil-based product, it's least likely to clog pores and cause acne flare-ups. That's primarily why I like to use this anti-aging treatment on my oily, sensitive skin. 
Note: Estée Lauder's Night Repair not only reduces fine lines and wrinkles but also reduces spots and brightens the skin. 
Do you use moisturizer after Estee Lauder Advanced Night Repair?
The serum must be applied before moisturizing the face. Applying it right after cleansing is the correct way to use Estée Lauder Night Repair. 
According to Okanagan Skin Care Centre, cleansing removes dead skin cells from the skin's surface, making it easier for other products to penetrate the skin. 
So, before you apply Estée Lauder Night Repair to your face, you must use a cleanser. 
Next, take two drops of the serum and gently massage your face. Once the serum has fully penetrated the skin, moisturize your face. 
How Do You Layer Estee Lauder Advanced Night Repair? 
Let's look at the correct way to apply Estée Lauder Night Repair serum to the face for a youthful, younger-looking appearance: 
Step 1: Use the dropper to squeeze out two to three drops of the cleanser on your palm.
Step 2: Emulsify the liquid gold between your fingers. 
Step 3: Gently massage the serum on your face in heart-shaped or round motions. Start at the center of your face, gradually moving your fingertips outwards in circular motions.
Step 4: Apply the excess serum to your neck or your hands. 
Step 5: Last but not least, layer on moisturizer to lock in the magic potion.
Note: For the best results, apply the serum at night and in the mornings. 
Is Estee Lauder Double Wear Good for Acne-Prone Skin? 
Estée Lauder Double Wear foundation also boasts a non-comedogenic formula which means it doesn't block your pores and won't lead to breakouts. 
The foundation is popular among makeup artists as well as dermatologists for its superior formula and top-notch consistency. 
If you'd ask me to pick a favorite foundation, Estée Lauder Double Wear Foundation would be my selection. 
The foundation is not only safe for acne-prone skin, but it provides medium coverage which flawlessly conceals pigmentation marks and acne scars. 
I've always struggled with finding the right formula that lasts on my oily skin and it's safe to say that Estée Lauder Double Wear stays on the skin for prolonged periods. 
So, the next time you're in search of a revolutionary foundation for your oily, acne-prone skin, don't forget Estée Lauder Double Wear Foundation. 
Which Estee Lauder Product is Best for Clogged Pores? My Top 3 Favorites 
Once you find a product that suits your acne-prone, oily skin, it's a cause to be celebrated. I've tried several brands and products for my acne-prone skin but without much success. That was until I found Estee Lauder's Oily Skin Product Range.
Here are some of my favorite products from Estee Lauder for clogged pores:
1. Estée Lauder Perfectly Clean Multi-Action Foam Cleanser 
Whether you're struggling with adult acne or blackheads creeping on parts of your face, Estee Lauder's Perfectly Clean Cleanser is the solution! The cream formula lathers up instantly, removing all makeup remnants from your skin, without harming the skin. 
2. Estée Lauder Idealist Pore Minimizing Skin Refinisher
Makeup barely stays on your oily skin. At least, that's what I struggle with the most when I apply makeup on my oily skin. Ever since I started using  Estée Lauder Idealist Pore Minimizing Skin 
Refinisher eliminates roughness and smooths out the skin's surface. The serum prevents blackheads and blocked pores. The best part is that you can put on your makeup flawlessly. 
3. Estée Lauder Daywear Oil-Control Antioxidant Moisture Gel Crème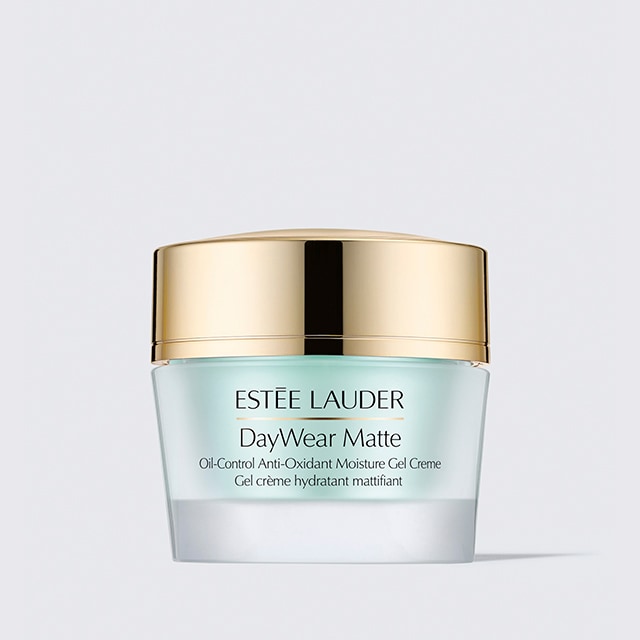 Out of all the day creams I've used, this is the only product that hasn't caused breakouts or worsened my skin's oily patches. It boasts a feather-light formula that penetrates the skin seamlessly, optimizing sebum production.
FAQ:
Does Estee Lauder contain retinol?
Yes, Estee Lauder Advanced Night Repair contains retinol. However, retinol in small concentrations doesn't irritate the skin. In fact, when combined with antioxidants, the ingredient boosts collagen production. 
Does Estee Lauder Advanced Night Repair contain salicylic acid?
Yes, Estee Lauder Advanced Night Repair contains salicylic acid which reduces blemishes and prevents the appearance of new ones. 
What age is Estée Lauder Advanced Night Repair for?
Since Estee Lauder Advanced Night Repair is an anti-aging serum, it should be used around the age of 30, when the first signs of aging start to appear. 
How long does it take for Estee Lauder's Night Repair to work?
Estee Lauder Advanced Night Repair works after three weeks of applying the serum consistently. Just like other hyaluronic serums, this one also improves the skin immediately. 
Verdict
Because of my oily skin, finding the right skincare products has always been a task and a half. After trying several brands it is safe to say that Estee Lauder is my favorite. 
Unlike most brands I've used, it has never blocked my pores or caused breakouts. There's a reason why dermatologists love Estee Lauder!
I hope I've cleared your doubts regarding Estee Lauder and opened your eyes to a world of skincare and makeup products that might actually be good for your oily, acne-prone skin. 
---
Disclaimer: The information included at this site is for educational purposes only and is not intended to be a substitute for medical treatment by a health care professional. Because of unique individual needs, the reader should consult their physician to determine the appropriateness of the information for the reader's situation.